Home » Image Challenge » Naughty Shop Challenge
[Suggest a different challenge]

Naughty Shop Challenge
(This challenge is still open)
Go into a shop and rearrange objects to make it say something naughty. Take a photo. Thanks to Benny Tied To A Tree for this special bonus challenge idea. BTW: We don't expect this challenge to immediately get loads of entries so we'll probably leave it open for a while, and we'll still be running our normal photoshop compos. Have fun kids and don't get arrested.
( , Wed 17 Feb 2010, 10:09)

( , Thu 16 May, 11:13,
More
)

glad this compo is still on :)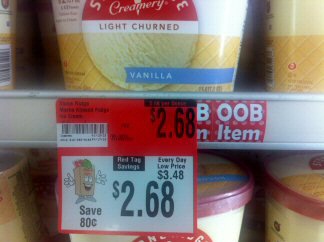 ( , Sun 20 Jan, 2:40,
More
)

Quick Windlesses!
Also Rebecca Front-Bottom did this in a charndlery shop the filthy cow!
( , Mon 7 Jan, 21:54,
More
)

Very nice.
I was in Tesco this morning. I saw this and thought of b3ta.
( , Sun 30 Dec 2012, 12:13,
More
)

I can never find the breakfast cereal in these places
( , Sun 2 Sep 2012, 1:09,
More
)