Getting Old
Drimble asks: When was it last brought home to you just how old you're getting? We last asked this in 2004, and you're eight years older now. Eight. Years.
( , Thu 7 Jun 2012, 13:24)
« Go Back

Jurassic Park is old enough to vote and buy alcohol. Which reminds me of this gem from XKCD.com.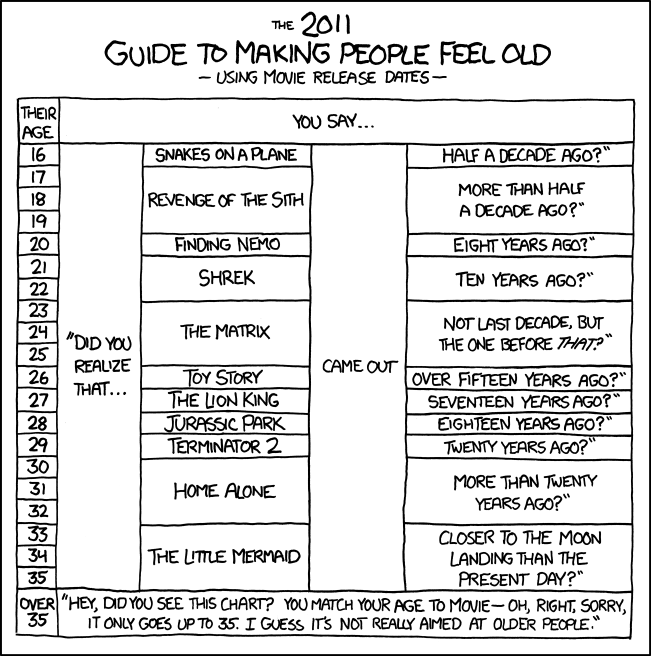 ( , Thu 7 Jun 2012, 18:05,
closed
)

I saw E.T. at the cinema. Almost a third of a century ago. It was shit.
( , Sat 9 Jun 2012, 5:25,
closed
)
« Go Back