Profile for Mrs. Sp@m:
Profile Info:
Female,
West Yorkshire.
VIDEO FROM JENPOTS BASH!!!111eleventyone!ZOMG
HERE!!!!!!
Don't forget to click it if you like it. It is also NSFW
I got zombified by happytoast hurrah!
Which Colossal Death Robot Are You?
Brought to you by Rum and Monkey
ME by in vino vertias - she am lully
My first ever all on my own popular page post
http://b3ta.com/talk/3012860
http://lunchtimers.com/games/?game=letters&roomid=room3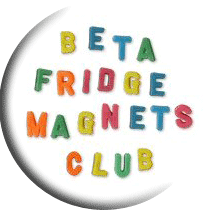 badge made by bilbobarneybobs
FEZCAT!
Scooby by moi
Some lovely poems wrote for me by B3tards
so that I could look loved on my profile.
A special one from Maffers when I passed my Maths exam
Mrs Sp@m, wonderbrain.
Found all those months of maths a pain.
But now it's done, the stress is gone.
Make no mistake that Sp@m's no mong.
She can count to 2, to 3 or 4.
She can count to 5 or maybe more.
She now wears a mathematical crown.
Those sums and shit don't make her frown.
Best poem from Brooza
To the tune of "This Old Man"
Mistress Sp@m
Mistress Sp@m
When I see her I touch my ham
With her handcuffs and strapon
She gives me the horn
[This song is by unshorn Shaun]
THANK YOU SHAUN!
Fallingdownjoe
I like sp@m, she seems nice
She has kids who don't have head lice
If she ever wanted to
She could buy me a drink, and I would poo
And another from fallingdownjoe
Sp@m Sp@m yummily Sp@m
How do I say thy name?
Is it like the meat that is nae ham
Or more like Spartuhm. You dame?
And spacefish
sp@m is a gem
a gem made of pork
she sparkles with aspic
and hangs out on /talk
Lord_Gnome
Sp@m, Sp@m lovely Sp@am
She is neither pork nor ham
But I would toucher
A Haiku By BruceTaylor
Mistress Sp@m with a strap on and some handcuffs:
What is there to say?
Strap-on, spam and kinkyness
Just what a guy wants
Imhotep is Invisible
Me and Mrs. Spam...
We've got a thiiiing
Quite unlike ham
Recent front page messages:


none

Best answers to questions:





read all their answers]