Profile for Bored:
a member for 11 years, 0 months and 0 days
it's my b3ta birthday!
has posted 47 messages on the main board
has posted 375 messages on the talk board
has posted 0 messages on the links board
has posted 40 stories and 0 replies on question of the week
They liked 0 pictures, 0 links, 0 talk posts, and 12 qotw answers.
Profile Info:
Hey Kids, I drink too much, Work as little as possible, annoy my colleagues with continous random music and sometimes I fart
because I can
What Kind of Drunk Are You?
Brought to you by Rum and Monkey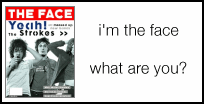 Recent front page messages:


none

Best answers to questions:





read all their answers]