Profile for purplecow:
a member for 11 years, 0 months and 29 days
has posted 25 messages on the main board
(of which 1 have appeared on the front page)
has posted 0 messages on the talk board
has posted 0 messages on the links board
has posted 1 stories and 0 replies on question of the week
They liked 0 pictures, 0 links, 0 talk posts, and 5 qotw answers.
Profile Info:
I like cake
I hate posting images (I suck. No hummus, ever.)
Recent front page messages:
be nice
this potatoshop stuff is going to take me a while to get the hang of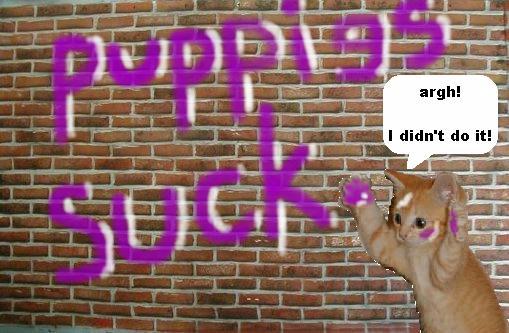 (Sun 7th Jul 2002, 16:49,
More
)
Best answers to questions:
» Slang Survey
DOG.
Dog - used as a description for "unpleasant conditions".
eg:
In a case of a bad smell - "It's a bit dog in here"
In a case of a cold/rainy/windy day - "It's DOG out there."
In a case of one feeling unwell - "I is dog."
Catching on around the playground of Sheffield University. It's a nice word to say in a bad way.
(Thu 5th Feb 2004, 15:00,
More
)