FEATURES:
CRAP 80S COMPUTER GAMES (TV COMPETITION)
Make some flash bollocks and see it on TV. You'll even get your name in the show's credits too. Huzzah.
Competition extended! New closing date Nov 16th.
We've been chatting to Peter & Robert from TVs Look Around You. You know the show, it was the BBC thingie where they parodied schools programming from the 1980s.
They've got a new series coming up for December 2004 and they want your help.
The first show is about computers and they've got some sketches about rubbish games. We've read the script and it's top drawer.
Look Around You are interested in two things. In both cases they're looking for demos - not complete games - about 5-10 seconds long.
1) Original ideas - is there a game you've always imagined in your head but haven't been arsed to turn into reality? Now's your chance. Here's a quicky Weebl made earlier.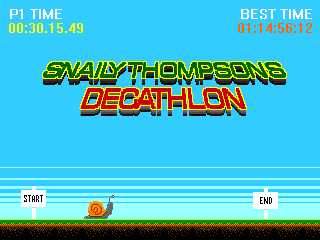 2) Fleshed out realisations of the following concepts:
PONGO
Cartoon Nordic man holding his nose.
WINDOW CLEANER
Crude animation of a man cleaning a window up a ladder.
HOLIDAY
A simulation game of a package holiday in Spain. This should all feel and read a bit dull.
TRADE UNION ORGANISER
Player is the personal assistant to a union delegate at the Trade Union Congress.
---
TECH BOLLOCKS:
As these are going to be broadcast, we suggest making them using Flash at 25fps, 720x576. But fuck it. If the idea is good and it looks kinda right it shouldn't be a problem to bend these rules. (Christ, if you want to dig out a Commodore Pet emulator and write the whole thing in assembly then that's fine with us.)
---
MORE INFO

---
HOW TO ENTER:
We're running this like we run the B3ta Image Challenges. So it's business as usual:
---
Illustrations by Rob Manuel & Weebl.
---