My most treasured possession
What's your most treasured possession? What would you rescue from a fire (be it for sentimental or purely financial reasons)?
My Great-Uncle left me his visitors book which along with boring people like the Queen and Harold Wilson has Spike Milligan's signature in it. It's all loopy.
Either that or my Grandfather's swords.
( , Thu 8 May 2008, 12:38)
« Go Back

I would save this little fella.
Dylan, my pride & joy. Sod the 2 daughters, he gives me unconditional love, never squabbles, and tells me to get my arse up off the sofa and take him walkies. Gives hugs at any time, and loves a game of tug, or manly boxing & wrestling.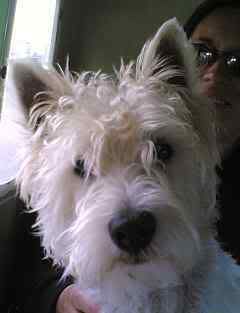 As for the one behind- meh, if I have time.
( , Tue 13 May 2008, 0:43,
closed
)
« Go Back