Profile for ||lll||ll||lll||:
a member for 20 years, 8 months and 8 days
has posted 2563 messages on the main board
(of which 1 have appeared on the front page)
has posted 250 messages on the talk board
has posted 1 messages on the links board
(including 1 links)
has posted 2 stories and 1 replies on question of the week
They liked 2 pictures, 1 links, 0 talk posts, and 6 qotw answers.
Profile Info:
Recent front page messages:
more flies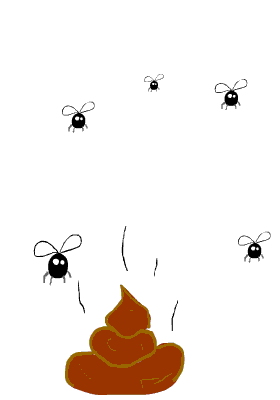 (Thu 3rd Jul 2003, 22:37,
More
)
Best answers to questions:
» Have you ever started a fire?
Sort of
My flatmate leaving a frying pan with a shallow covering of oil on the hob for too long resulted in a fire in my kitchen in halls a few years back. I announced the fire when I walked in with a casual comment to him as his back was turned to the inferno. His response was as nonchalant as mine as he turned round, looked at it for a couple of seconds and went "oh". We kind of decided that the fire was best put out. I thought the the fire blanket (provided in every kitchen) was a good start so I whipped out the blanket and smothered the pan thinking it would go out. the flames seemed to get brighter if anything and due to the warmth I felt, I moved back. As the oxgen got to the underside of the blanket it too set alight. I was somewhat taken aback that this alledgedly fireproof blanket was now on fire and we still had a flame filled frying pan. I ran around the kitchen with a buring blanket and my friend laughed while he dampened a tea towel and placed it over the frying pan, immediately extinguishing the fire meanwhile I hopped up and down on the fireblanket trying to put that out.
No damage other than a bit of soot on the ceiling and a knackered fire blanket.
We did chuckle when we had to go and ask for a new fire blanket and explained that we had burnt the last one.
(Wed 3rd Mar 2004, 20:09,
More
)
» Have you ever been rude to a celebrity?
A bit shit
But when Peter Kay was recording the music for Phoenix nights in the studio I was doing some work experience in he asked me if I was alright when I walked in the door. I hadn't actually expected to see him but since I don't like him I sort of mumbled, went and made myself a massive cup of tea and grabbed some biscuits then brazenly walked past him without offering a brew to himor even looking at him (apart from the sneaky over the shoulder glance as I went through the door, I could tell he really wanted a brew)
(Thu 15th Apr 2004, 23:48,
More
)