Profile for rymix:
a member for 18 years, 11 months and 26 days
it's my b3ta birthday in 4 days
has posted 261 messages on the main board
(of which 3 have appeared on the front page)
has posted 0 messages on the talk board
has posted 6 messages on the links board
(including 3 links)
has posted 7 stories and 0 replies on question of the week
They liked 11 pictures, 1 links, 0 talk posts, and 0 qotw answers.
Profile Info:
Hurrah! I just joined this elite band of pluckers: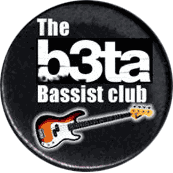 Here's some stuff what I done:
Gotta be honest about this: I'm kinda pissed that no one (save
Tedious
) got the sic joke. C'mon, peeps! It's a good joke! Read some books and expand you're (sic)...wotsit. Er. You know. Um. Vocabularonies.
More
Clicky for biggy

Bigness
More
More

Bigness
More
More
Biggerer
&nbsp
More
More
More
More
and
more
More
More
More
More
More
More
I still think that my Dime Bra should have received more adulation
More
More
and
more
Recent front page messages:




Best answers to questions:





read all their answers]