Profile for Killerkitti:
Profile Info:
http://www.formspring.me/Killerkitti
Poems and Stories. Also cos I'm cool
Killerkitti is not at all shitty
Because if she was shitty that would be bad and she is not bad she is good so there.
This is not much of a poem, so I will get going
that was a crap rhyme too.
Go bloodkittens!
By ClanSoul
Once upon a time there was a beautiful princess called Princess Killerkitti
Princess Killerkitti was a very talented artist, and had many loyal fans. But because of her talent, some were jealous.
One evil warlock kidnapped her one day, as she was sketching a river scene.
The kingdom was in disarray and the knights were as cluless as anyone else as to where to search.
However, a lowly chef, by the name of Spider, who had long admired Princess Killerkitti from afar yet, too shy to approach her,
had guessed her favourite spot and found signs of a struggle and tracks leading north.
Stopping only to arm himself, he set off after the Princess.
After many long days, Spider tracked the warlock down and after an epic battle
cast down his foe and restored the Princess to her Kingdom.
By Spider Riviera
KILLERKITTI,
COMITES HOMICIDE IN THE CITY,
SHE KIDNAPS KIDS AND PUTS THEM IN HER VAN,
SHE USED TO PLAY IN A BAND,
SHE PLAYES HE TAMBERINE,
AND HER FATHER RUNS A SUBMARINE,
AND HER MOTHER IS "WORKING' IF YOU KNOW WHAT I MEAN.
I THINK THNK THIS IS A GOOD POEM,
I WOULD LIKE TO GO HOME.
By Doctor Dyslexia
People make pics of me. Probably cos I'm cool.
By MrPineapple. It's a bit big, so have a link.
By k3b/-\b. :D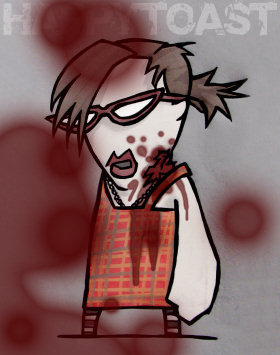 Zombified by HappyToast, the lovey. :D
By me, Walrus Man, and jt.
By Rapitinui
By Rappola. CFB.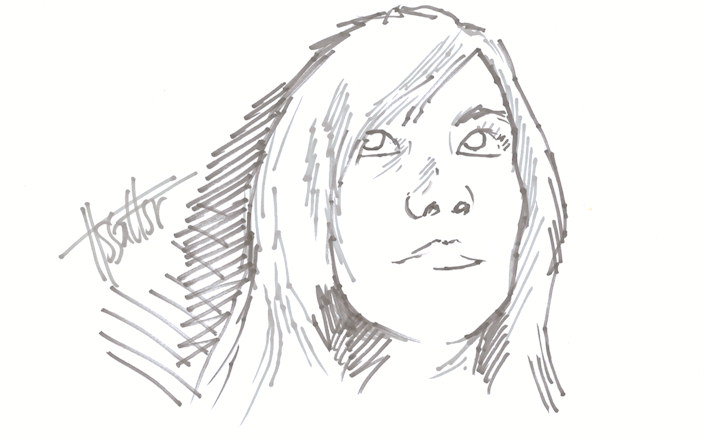 By Ttssattsr, for a swap
By ClanSoul. CFB.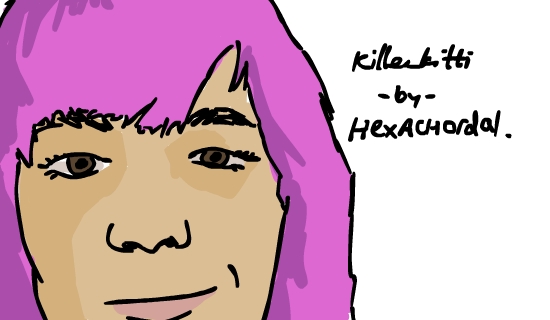 By Hexy. Also for a swap.
Finally, a birthday pressie from MrPineapple.
Recent front page messages:


none

Best answers to questions:





read all their answers]