Profile for flurokitty:
Profile Info:
Click this I also have a MYSPACE
These are the
STORTROOPERS
of Orinoko (Mr kitty) me and our 2 cats ronnie and reggie. Stortroopers are a brain child of some friends of ours so if you use one somewhere make sure to give them a mention.
lovely lovely Bud made me a certificate, it is the first one I have ever had :)
I am also lucky enough to have an Enigmatic made certificate
The Katamari Damacy birthday cake I made.
This is this years cake
This is a picture I got talked into having done in Paris, it cost a quite a bit but it was worth it because it does actually look like me.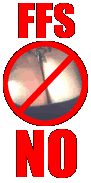 What Your Underwear Says About You


When you're bad, you're very bad. And when you're good, you're still trouble!



You're sexy, in that pinup girl, tease sort of way.

Which Survivor of the Impending Nuclear Apocalypse Are You?
A Rum and Monkey joint.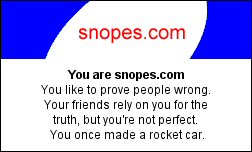 Which Website are You?
Your score is:
645
Can you beat this score? Play Cam Jammer, the webcam game at PoisonedMinds.com to find if you can freak out more then them!
Recent front page messages:


none

Best answers to questions:





read all their answers]