Profile for Elnicko:
Profile Info:
Yarr, just here to have some photofun. This is my current favourite. I give you Otter Von Bismarck.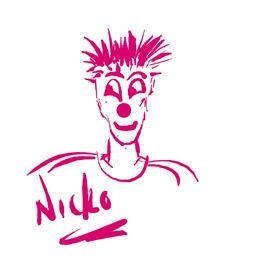 First attempt with graphics tablet pen thingy.
Was member for ages without posting cos I had 56k and that is so slow. Wooo Yay thank god for broadband, now I can join in
My first shot at animation.
Words that make me laugh (for no apparent reason.)
Shovel
Spanner
Gusset
Nerd rating. Ha I'm not nerdy, I'm suspiciously cool.

Recent front page messages:


none

Best answers to questions:





read all their answers]