Profile for _Felix:
Profile Info:



Internet Explorer can finally do this (version 7)
- with certain bugs.



Hi there. You could write to me at the following address if you like.

Especially those of you who are dead literary and that.



The origin of the two-legged horse meme is uncertain. It wasn't me, I didn't make it.

I'm putting all my art up at:
http://nimblr.tumblr.com/

I am no longer blagging my image hosting off Connor the other starving artist, but it was fun while it lasted.

I was declared winner of Lemony and GrandmaOfShoes's B3ta Board Beard Bash.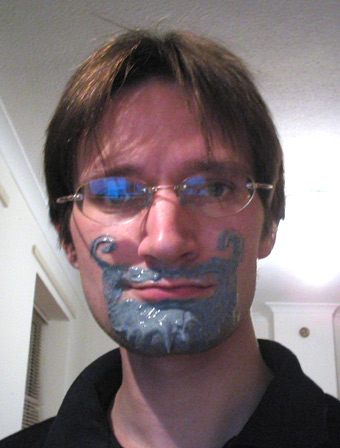 Updating my profile is effort. Future-proof information follows:
I was born in '76, probably still live in the UK and am unlikely to be female.

I'd just like to say
001011010010110100101101001011010010110100100000001011010010110100101101001011010010110100100000001011100010110100101101001011010010110100100000001011010010110100101101001011010010110100100000001011100010110100101101001011010010110100100000001011100010110100101101001011010010110100100000001011010010110100101101001011010010110100100000001011100010110100101101001011010010110100100000001011010010110100101101001011010010110100100000001011010010110100101101001011010010110100100000001011100010110100101101001011010010110100100000001011010010110100101101001011010010110100100000001011100010110100101101001011010010110100100000001011100010110100101101001011010010110100100000001011010010110100101101001011010010110100100000001011100010110100101101001011010010110100100000001011010010110100101101001011010010110100100000001011010010110100101101001011010010110100100000001011100010110100101101001011010010110100100000001011010010110100101101001011010010110100100000001011100010110100101101001011010010110100100000001011100010110100101101001011010010110100100000001011010010110100101101001011010010110100100000001011100010110100101101001011010010110100100000001011010010110100101101001011010010110100100000001011010010110100101101001011010010110100100000001011100010110100101101001011010010110100100000001011010010110100101101001011010010110100100000001011100010110100101101001011010010110100100000001011100010110100101101001011010010110100100000001011100010110100101101001011010010110100100000001011010010110100101101001011010010110100100000001011010010110100101101001011010010110100100000001011010010110100101101001011010010110100100000001011100010110100101101001011010010110100100000001011010010110100101101001011010010110100100000001011100010110100101101001011010010110100100000001011100010110100101101001011010010110100100000001011100010110100101101001011010010110100100000001011010010110100101101001011010010110100100000001011010010110100101101001011010010110100100000001011010010110100101101001011010010110100100000001011100010110100101101001011010010110100100000001011010010110100101101001011010010110100100000001011100010110100101101001011010010110100100000001011100010110100101101001011010010110100100000001011100010110100101101001011010010110100100000001011010010110100101101001011010010110100100000001011010010110100101101001011010010110100100000001011010010110100101101001011010010110100100000001011100010110100101101001011010010110100100000001011010010110100101101001011010010110100100000001011010010110100101101001011010010110100100000001011010010110100101101001011010010110100100000001011010010110100101101001011010010110100100000001011010010110100101101001011010010110100100000001011010010110100101101001011010010110100100000001011010010110100101101001011010010110100100000001011100010110100101101001011010010110100100000001011010010110100101101001011010010110100100000001011100010110100101101001011010010110100100000001011100010110100101101001011010010110100100000001011010010110100101101001011010010110100100000001011100010110100101101001011010010110100100000001011010010110100101101001011010010110100100000001011010010110100101101001011010010110100100000001011100010110100101101001011010010110100100000001011010010110100101101001011010010110100100000001011100010110100101101001011010010110100100000001011100010110100101101001011010010110100100000001011100010110100101101001011010010110100100000001011010010110100101101001011010010110100100000001011010010110100101101001011010010110100100000001011010010110100101101001011010010110100100000001011100010110100101101001011010010110100100000001011010010110100101101001011010010110100100000001011100010110100101101001011010010110100100000001011100010110100101101001011010010110100100000001011100010110100101101001011010010110100100000001011010010110100101101001011010010110100100000001011010010110100101101001011010010110100100000001011010010110100101101001011010010110100100000001011100010110100101101001011010010110100100000001011010010110100101101001011010010110100100000001011100010110100101101001011010010110100100000001011100010110100101101001011010010110100100000001011100010110100101101001011010010110100100000001011010010110100101101001011010010110100100000001011010010110100101101001011010010110100100000001011010010110100101101001011010010110100100000001011100010110100101101001011010010110100100000001011010010110100101101001011010010110100100000001011100010110100101101001011010010110100100000001011100010110100101101001011010010110100100000001011100010110100101101001011010010110100100000001011010010110100101101001011010010110100100000001011010010110100101101001011010010110100100000001011010010110100101101001011010010110100100000001011100010110100101101001011010010110100100000001011010010110100101101001011010010110100100000001011100010110100101101001011010010110100100000001011100010110100101101001011010010110100100000001011010010110100101101001011010010110100100000001011100010110100101101001011010010110100100000001011010010110100101101001011010010110100100000001011010010110100101101001011010010110100100000001011100010110100101101001011010010110100100000001011010010110100101101001011010010110100100000001011010010110100101101001011010010110100100000001011010010110100101101001011010010110100100000001011010010110100101101001011010010110100100000001011010010110100101101001011010010110100100000001011010010110100101101001011010010110100100000001011010010110100101101001011010010110100100000001011100010110100101101001011010010110100100000001011010010110100101101001011010010110100100000001011100010110100101101001011010010110100100000001011100010110100101101001011010010110100100000001011100010110100101101001011010010110100100000001011010010110100101101001011010010110100100000001011010010110100101101001011010010110100100000001011010010110100101101001011010010110100100000001011100010110100101101001011010010110100100000001011010010110100101101001011010010110100100000001011100010110100101101001011010010110100100000001011100010110100101101001011010010110100100000001011010010110100101101001011010010110100100000001011100010110100101101001011010010110100100000001011010010110100101101001011010010110100100000001011010010110100101101001011010010110100100000001011100010110100101101001011010010110100100000001011010010110100101101001011010010110100100000001011100010110100101101001011010010110100100000001011100010110100101101001011010010110100100000001011010010110100101101001011010010110100100000001011100010110100101101001011010010110100100000001011010010110100101101001011010010110100100000001011010010110100101101001011010010110100100000001011100010110100101101001011010010110100100000001011010010110100101101001011010010110100100000001011100010110100101101001011010010110100100000001011100010110100101101001011010010110100100000001011100010110100101101001011010010110100100000001011010010110100101101001011010010110100100000001011010010110100101101001011010010110100100000001011010010110100101101001011010010110100100000001011100010110100101101001011010010110100100000001011010010110100101101001011010010110100100000001011010010110100101101001011010010110100100000001011010010110100101101001011010010110100100000001011010010110100101101001011010010110100100000001011010010110100101101001011010010110100100000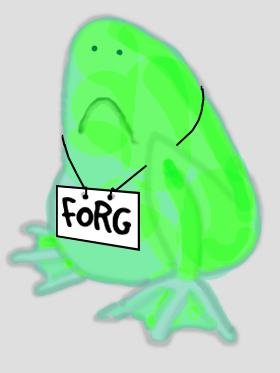 Recent front page messages:
Best answers to questions: