Profile for Tezzrexx:
a member for 18 years, 0 months and 26 days
has posted 1245 messages on the main board
has posted 68 messages on the talk board
has posted 3 messages on the links board
has posted 3 stories and 0 replies on question of the week
They liked 15 pictures, 1 links, 0 talk posts, and 5 qotw answers.
Profile Info:
Is a member of:
We're all playing the game.
Example 1
Example 2
Example 3
Tezzrexx's 'shops and spaximations:
Song Inspired game shows.
DIE!
CLICK FOR LARGE SIZE AND BANDWIDTH WHORING!!
BLESSED ATTACK!
The B3tans speak their thoughts
spazzkat
SHAFTED, with Reeves and Mortimer
Night, with Rolf harris
The Ric Flair woo of approval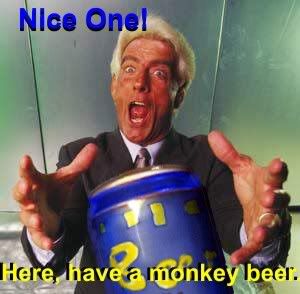 Recent front page messages:
none
Best answers to questions:
» I just don't get it
Why If I can't sneeze, im told to look at teh light
or, why grass only makes me sneeze in the summer.
(Sat 2nd Apr 2005, 2:55,
More
)
» Claims to Fame
I met Brian Connelly on stage on my Birthday
Or, me on the ITV news when our school visited a nature centre to try and keep it open. From then on, I was like, a star... in my own little spacky way.
(Tue 1st Mar 2005, 0:19,
More
)