Profile for amoebaboy:
Profile Info:
i makes art films bikes hotrods flying saucers scooters and other shit.
Also me and the wife run a night club in birmingham called the night owl ..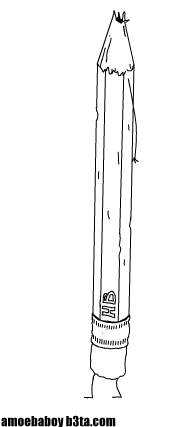 available in three flavours
www.youtube.com/watch?v=55WAC-wnY9s
www.newgrounds.com/portal/view/419864
www.stage6.com/amoebafilms
please leave us a comment
and click it up if you likes.
heres my latest youtube effort, gerry andersons ufo given the amoebaboy treatment
www.youtube.com/watch?v=sKuVfHxkNj8
and also on divx
http://stage6.divx.com/user/amoebaboy/video/1523400/alien-cheese-encounter
space monkey 2 is here
but this is all i managed to upload before my computer threw a wobbly.
any advice about encoding in premier gratefully accepted the quality leaves a lot to be desired
also thanks to everyone from here and b3ta who donated aliens, I'm still trying to encode a final version with credits
http://www.youtube.com/watch?v=_MvbTVtZpi4
Free Counter
43 lives in brum drives a van
heres some of my b3ta stuff
download this robot here for free!
www.b3ta.cr3ation.co.uk/data/zip/1113robokit3.zip
download your own robot here zipped pshop file,use contact adhesive score the folds before you bend them also you can use photo paper for a super shiny finnish
href="http://mrh.headstaggers.com/b3tapix/robokit2.zip" target="_blank"mrh.headstaggers.com/b3tapix/robokit2.zip thanks to mr horrible for sorting linky magic out for me and, oh and the robot is evil red in this one
Recent front page messages:











Best answers to questions:





read all their answers]