Profile for malevole:
a member for 21 years, 2 months and 18 days
has posted 43 messages on the main board
(of which 1 have appeared on the front page)
has posted 0 messages on the talk board
has posted 71 messages on the links board
(including 43 links)
has posted 1 stories and 1 replies on question of the week
They liked 35 pictures, 18 links, 0 talk posts, and 2 qotw answers.
Profile Info:
Mostly appear on links board and in newsletter plugging
VOLE.wtf
stuff
Recent front page messages:
forget George Foreman...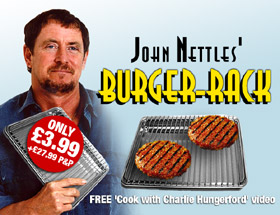 (Tue 20th Jan 2004, 21:56,
More
)
Best answers to questions:
» Easiest Job Ever
Paid to play games
When I was about 12, I got paid to play text-based adventure games on an Apple II for hours for a psychology experiment. It turned out the whole thing was designed to see how people respond to receiving a reward (points in the game); basically, I was being compared to a chicken receiving feed for hitting a button.
I'd have done it for free, but ended up earning more than I would've for lugging newspapers around in the rain. It was an important lesson in how computers can be used to avoid hard work.
(Thu 9th Sep 2010, 12:56,
More
)