Profile for mistaspakkaman:
Profile Info:
Male, mid 30's, geek, and proud of it.Am currently working for a creative media industry in outer London.Why the silly username? I registered my account so I could post my
first ever QOTW answer
(EDIT: an expanded version of the story is now available)
. "Now, what sort of person would do something like that?" thought I. Hence the origin of my b3ta username. Another factor that helped me choose my username is
this song
. I originally decided to use my account to share my embarrassing and dark secrets, but after a while, realised that all of us are like that, so I've started to use it for my serious side too. But I've become fond of my username so I'm not changing it.I mostly hang out on QOTW but occasionally, I venture into the shark-infested waters of /board.I'm a bit of an oddball. The reason I'm strange is because I was shy as a kid/teenager and used my weird imagination to fill the gaps in my worldview that resulted from not having participated in enough conversations. I like to show my individuality yet I also like to try to fit in. Sometimes I'm accused of trying too hard, but I like doing the stuff I'm doing. I'm often accused of being "mental but in a nice way", but even so, I've still got some of my shyness left. Also, I consider myself to be more stoic than the average b3tan.I'm an armchair psychiatrist. I like coming up with solutions to other people's problems, helping them out and generally giving out hugs (I'm one of the more cuddly b3tans (hugginess with attitude)). Of course, 'armchair psychiatrist' just means I'm making it up as I go along, so apologies if I've accidentally psychoanalysed you in public and you don't appreciate it or if I've offended you in any way (if I do, let me know so I can apologise).Wanna know more?
Gaz me
.
Things that I generated:
Things other people made for me:
Vampyrecat
made me this coat of
win
Online tests etc.:
You Are Probably Not Pregnant


It seems like you're in the clear, but you should really take a test to be sure.

It's obvious I've been cheating. I expected to score much higher.
What drug do your friends think you are on?



Your friends all believe that you must surely be certifiably insane by now due to your love of LSD! You come across as a bit psychotic at times, with a glassy dilated stare and rambling, disjointed speech patterns...and no one can seem to see the pretty lights you keep raving about!
What Your Underwear Says About You


You like to think of yourself as innocent, even though you're not!



You are childlike (or childish), and prone to run around in your underwear.

Your Lucky Underwear is Orange


You have an intense personality and crave extreme emotional experiences. And your lucky orange underwear will help you take it to a whole new level.

Adventure and danger don't phase you - in fact you enjoy dicey situations. You're the first to take a risk, and the first to get the payoff.



And while your risks sometimes result in great rewards, they also sometimes result in devastating failures.

If you want to have intense moments without always risking all you have, put on your orange underpants. They'll help you experience life with rich emotions, no matter what you're doing.

The Political Compass

create your own visited country map
create your personalized map of europe
create your own personalized map of the USA
Badges: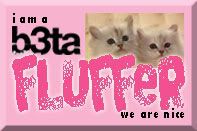 Badgers:
Assorted answers to questions not in my "Best answers to questions":
»God
»Darwin Awards
»Addicted
»Cougars and Sugar Daddies
»Procrastination
»Will you go out with me?
»Thrown away: The stuff you loved and lost
»My Biggest Disappointment
»Advice from Old People
»What's the hardest you've tried to get dumped?
»I Quit!
»My most treasured possession
»Phobias
»DIY disasters
»Your first cigarette
»Not Losing Your Virginity
»Top Tips


---
Recent front page messages:


none

Best answers to questions:





read all their answers]