Profile for disconnected:
a member for 15 years, 4 months and 27 days
has posted 90 messages on the main board
(of which 1 have appeared on the front page)
has posted 0 messages on the talk board
has posted 341 messages on the links board
(including 253 links)
has posted 1 stories and 0 replies on question of the week
They liked 40 pictures, 188 links, 0 talk posts, and 0 qotw answers.
Profile Info:
http://www.refotografie.blogspot.com
Everyone who visits the site can read my profile, so I don't include any
personal information I wouldn't want them to read.
Recent front page messages:
quite literally, i think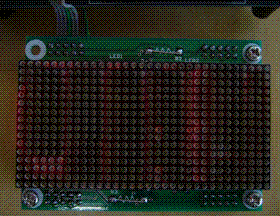 (no, it's not a cock)
(Sat 15th Dec 2007, 12:25,
More
)
Best answers to questions:
» That's me on TV!
I was a gingerbread kid.
When I was in music school I sung in a choir. We took part in Engelbert Humperdinck's "Hansel & Gretel", a 19th-century opera for children.
I was one of the kids changed to gingerbread-people (in a quite heavy costume). It was broadcasted on TV and one could see clearly this gingerbread-kid singing "oh who, oh who, who would save us and break this spell?..."
(Mon 15th Jun 2009, 20:46,
More
)