Profile for RossThePiper:
a member for 16 years, 10 months and 0 days
has posted 14 messages on the main board
has posted 1 messages on the talk board
has posted 0 messages on the links board
has posted 12 stories and 26 replies on question of the week
They liked 12 pictures, 2 links, 0 talk posts, and 27 qotw answers.
Profile Info:
This is me, supposedly doing what I do best, playing my pipes after an all-nighter.
Only good pic of me on the laptop at the moment, still transferring data from the one that caught fire :(
Anyway, some details
Name: Ross Armstrong
Sex: Male
Age: 21
Home: Millport
Music: Anything except emo and Clubland. And Razorlight. And The Killers
Enjoys: Mountain biking, Fishing, 5-a-side football
Hates: Electronic Fundamentals for Aviation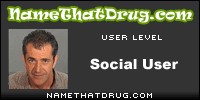 NameThatDrug.com -
Test Your Drug Knowledge
The Dante's Inferno Test has banished you to the Eigth Level of Hell - the Malebolge!
Here is how you matched up against all the levels:
Take the Dante's Inferno Hell Test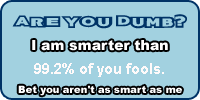 Am-I-Dumb.com -
Intelligence Test
Recent front page messages:


none

Best answers to questions:





read all their answers]