Profile for head-doctor:
Profile Info:
Hello.
This is my bit of b3ta.
This is where you come to imagine beautiful things.
Then you go and tell your friends about how beautiful it is.
I have a Wii.
If you want to add me, gaz me and we'll swap friend codes.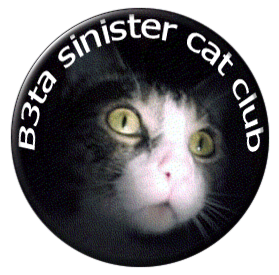 I'm part of a punnage double act:
I joined the
Nightmare Pirate Fleet
and didn't live to tell the tale:
Gaz ClanSoul to join
I gots a virtual town.
I am part of this.
=]
Before we start, this stuff is copyrighted
This work is licensed under a
Creative Commons Attribution-Share Alike 2.0 UK: England & Wales License
.
I have a pet cactus called Dave. He rocks.
Cockweasle drew a weasle with a cock on Dave
Tahkcalb made an awesome 3D CDC Dave


   ___   _________________  ___  ____  _______ ______

  / _ | / __/ ___/  _/  _/ / _ \/ __ \/ ___/ //_/ __/

 / __ |_\ \/ /___/ /_/ /  / , _/ /_/ / /__/ ,
Recent front page messages:
none
Best answers to questions: