Profile for discostu:
a member for 21 years, 3 months and 10 days
has posted 1156 messages on the main board
(of which 1 have appeared on the front page)
has posted 46 messages on the talk board
has posted 2 messages on the links board
(including 1 links)
has posted 1 stories and 3 replies on question of the week
They liked 1 pictures, 0 links, 0 talk posts, and 2 qotw answers.
Profile Info:
Likes: Music that makes me shiver, walking in the rain, films that make you cry, the Craner Curves on the limits of adhesion, a good pint of guiness, faraway lands and lurking :-)
Dislikes: ignorance, lack of honour, the fact that the good guys dont always win in real life, and marmite.
I made this for Dr Phil and i am both very proud, and had enourmous fun making it:
And this got second prize in the "How the world will end" competition, thus proving Fnords law.
Recent front page messages:
Inspired by the jazz kebab shop in Camden
and the company of b3tans :)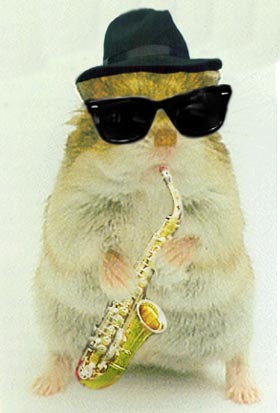 (Tue 18th Feb 2003, 0:00,
More
)
Best answers to questions:
» Happy 10th Birthday B3ta
Ten years! Blimey.
9 years and 18 days since i registered, and i know i lurked for a month or so before that. I cant remember how i found it - an image posted on another forum i guess. I quickly got addicted - and in those days you could read the whole board after getting home from work - learned some very rudimentary photoshop, got a bit drunk and dived in. Soon learned i liked the getting drunk more than trying to coax my pitiful talent, so stuck to the social side. Met some smashing people (who i still count as friends to this day, although we dont see each other very much), and some complete wierdos.
Many laughs, many heated debates, and many many hangovers - its been a blast.
Edit: Favourite memories - Ijon Tichy in a roman centurians outfit, Hillstomp playing a gig at 200%'s flat, the corridor bash, Fnord's fabulous m3tatween project, Freshlegs nearly buying a submarine, and many many hours giggling inanely whilst making a rubbish photoshop.
Edit Edit: And Stouffer's FOUR POUNDS.
(Mon 12th Sep 2011, 19:43,
More
)