Profile for Holy Gabrielle:
a member for 15 years, 2 months and 24 days
has posted 0 messages on the main board
has posted 0 messages on the talk board
has posted 6 messages on the links board
has posted 26 stories and 115 replies on question of the week
They liked 7 pictures, 5 links, 0 talk posts, and 93 qotw answers.
Profile Info:
I'm the one on the left.
18, female, New Zealand.
In case you didn't gather from my username - I'm Gabrielle. Right now my life is consumed by assignments and lab work
Here's me showing off my best angry nerd face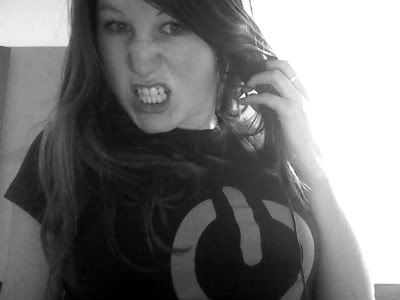 I'm at university at the moment, studying to be a chemical engineer. I have fairly strong opinions and I love to debate. Always up for a chat.I'm that rare breed of girl, the girlnerd. I love COD4 & MW2 although Wolfenstein will alwayshave a place in my heart.
The way to my affections is via a good tall beer and a big rare steak.I also have a very strange accent - if you ever meet me you won't guess New Zealand. Currently the most popular guesses are : Iranian, German, American, Turkish, and Egyptian... yet I've lived in New Zealand for my whole life. Le sigh. If there are any b3tans in Christchurch, let's organise a bash sometime.
Recent front page messages:


none

Best answers to questions:





read all their answers]