Profile for Blackrock:
a member for 20 years, 5 months and 20 days
has posted 201 messages on the main board
(of which 3 have appeared on the front page)
has posted 0 messages on the talk board
has posted 0 messages on the links board
has posted 0 stories and 0 replies on question of the week
They liked 2 pictures, 0 links, 0 talk posts, and 0 qotw answers.
Profile Info:
Previously known as The Borb - but it got boring.
Still lurking after all these years.
So long in fact my old FP's have evaporated off the server.
*sobs!*
Recent front page messages:
Here comes trouble...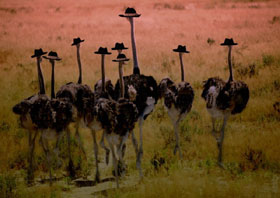 It's those durned Ostrich boys agin!
(Fri 8th Nov 2002, 13:13,
More
)
Tweety was looking forward to his new job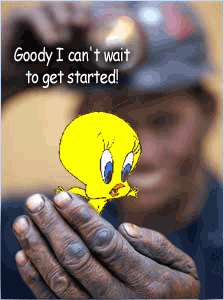 (Thu 31st Oct 2002, 13:08,
More
)
Bas-kit-ball?
(Sun 20th Oct 2002, 12:20,
More
)
Best answers to questions:
none