Profile for Sir Sand GOBLIN:
Profile Info:
Recommendations:
"Gobs mate, why couldn't you have been born with a vagina?
Or why couldn't I have been born with a vagina and both of us be gay?"
Billericay Dickie
"you haven't annoyed me you just show yourself up as a fucking idiot." Mothercare Magazine
"a galdalf that had youth hoovered back into himself with the brush attachment" - The Telegraph
"he does look like a stretched out gnome.
I fucking hate depressos. Had to deal with them with as an old GF always trying to kill themselves and have got no time for them. Harsh I know but there you go." - Anon
"you're funny, you're the kindest person I know, ou see the good in everyone, you care, you have AWESOME hair, manage to be totally shambolic and amusing at the same time, and you have an EVIL sense of humour" - The Star
"general air of chaos" - Daily Record
"when I've met goblin of late, he's been remarkably lucid and concise" - The Economist
"There are people who've predicted that one day you will turn into a great man,
on recent form, there's a chance they will be proved right" - Ham & High
"I love him. He is incredible. But also, a cunt" - Weight Watchers Magazine
"You are a dry bastard- incapable of sentient though witout provocation!" - 100% Biker
"I cant figure out if you're mentally ill
playful or just a complete twat." - Country Living
"You're my favourite schizophrenic member" - BarelyLegal.com
"that mental woman from Cardiff" - White Dwarf
"I don't know what your going on about but it made me laugh" - Beast FM
"SSG KING OF THE WORLD" - Razzle
"you are a genuinely lovely man and you thoroughly deserve to have a beautiful girlfriend" Cunt Magazine
"you're like some sort of god" SAGA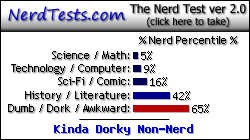 Recent front page messages:









Best answers to questions:





read all their answers]