Profile for Jadeviper:
Profile Info:
***
ALMOST EVERYTHING IN THIS PROFILE IS OUT OF DATE
***
Best invention ever - moustache finger tattoos.
Find me on
Facebook
This is important and not to be forgotten:
JadeViper
I hereby grant thee a go on my future chainsaw, in 12-15 months time.
Yours
Malaka
(Malaka * * * will win b3ta fantasy football, Sun 5 Aug 2007, 23:50, Ignore, Hide, I like this! Reply)
Easty wrote this song for me:
Oh, Jadeviper
Her real name is Vikki
I could call her either
As I'm not that picky
She's Scottish and lovely
And has two young daughters
And I hope that she'll hug me
(And maybe do naughties)
Easty Solzhenitsyn is my bishie, Sat 24 Mar 2007, 23:05
Lord Otterby made this picture of me:
Get Your Cyborg
Oops... I took a pair of kitchen scissors and cut all my hair off



Pics from the Oxford bash, February 2006!!

What a lovely pic BTTAT took of me and Druid at the Oxford bash :D




Dekazer, me and Icklepeach at Dekazer's Burns' Supper January 25th 2006



Hurrah! I re-took the nerd test and I've gone down a point, and therefore a category :D





Proud member of the animal name's club




Mykey made me a Top Trumps card at last! (but I had to fix it a little)




It seems I've inspired Baldmonkey. He's drawn a picture of me too...




Well I reckon the 3dinbash was better than the Oxford one. Mykey didn't reply to my texts, but Malchick did to say he'd been pictured licking my marzipan bits. Hurrah! Anyway. 3dinbash pics.

B3tnik pics 11/06/05 on The Meadows in Edinburgh.

I'm one of the sexy voices behind Orgasmatones! Personalised orgasmic ringtones, also in association with Ron Jeremy Mobile.



Which File Extension are You?

Classic rock! Without you the other genres
wouldn't exist! You are the raw and original
sound of rock! Other genres may try to imitate
your rawness, but they can never be like you!


What genre of rock are you?
brought to you by Quizilla

poems about me

Another poem about me, this one by Uncle Dill

Vikki Spence
had no sense
sold herself for
fifty pence
:)

The ratbag and the gannet - my two gorgeous daughters.



Ooooh uber-cuteness :)



Well this is scarily accurate...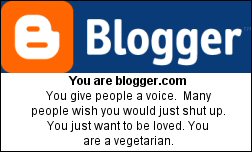 Which Website are You?

Which Survivor of the Impending Nuclear Apocalypse Are You?
A Rum and Monkey joint.
************************************************************
I lost all my frontpage images when jadeviper.org died :( Ahh well. I still have them somewhere...
Recent front page messages:






Best answers to questions:





read all their answers]