Home » Messageboard » The Black And White Challenge » Message 6932048

This alternate universe stuff is making me feel weird!
I was going to use this post as an opportunity to make a real
point about the lack of black and asian models being used
in the media but then I found these ladies and they made me
laugh so hard I had to use them in a post!!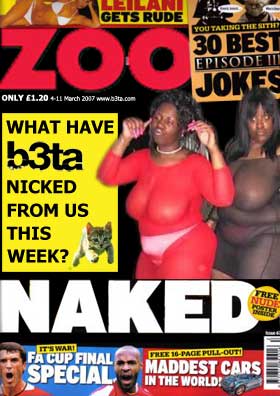 From the
The Black And White Challenge
challenge. See all
371 entries
(closed)
( , Sun 4 Mar 2007, 11:54,
archived
)