Home » Messageboard » Message 8378171
(
Thread
)

well then.
Mind if I just slip this in here? I posted it at 2 in the morning and having spent 6 hours on it I want everyone to see it. I'll be expecting a wink big boy.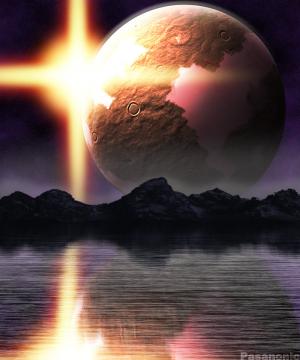 ( , Sat 17 May 2008, 12:39,
archived
)

*winks* Is Ver Noice!
I've never tried one of those kinda 'alien planet' thingummys, but I did do landscape thingy a while back: Sunset On Lake



( , Sat 17 May 2008, 12:44,
archived
)