Home » Image Challenge » Gameshows Inspired by Songs
[Suggest a different challenge]

still open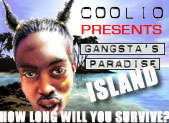 Gameshows based on songs
: Lots of films have been inspired by song titles - but what if gameshows were? Pretend you work for Channel Four and pitch your idea... it might just get made into a real show.
(Wed 16 Nov 2005, 22:36)

Goody Two Shoes
I was too late for last weeks, so...
[Mod edit: click the 'edit' link on this post to see the code you need to make images show up. And use the 'reply' link instead of starting new threads.]
( , Tue 29 Nov 2005, 11:02,
More
)