Profile for magoo:
a member for 20 years, 6 months and 10 days
has posted 2118 messages on the main board
(of which 1 have appeared on the front page)
has posted 0 messages on the talk board
has posted 0 messages on the links board
has posted 1 stories and 0 replies on question of the week
They liked 34 pictures, 0 links, 0 talk posts, and 0 qotw answers.
Profile Info:
more outdated sofa stuff
here
email pruno3 at yahoo co uk
Recent front page messages:
teddy wasn't sure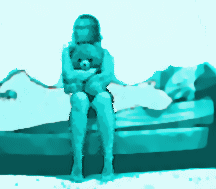 if he liked motorhead after all.
(Thu 3rd Apr 2003, 13:31,
More
)
Best answers to questions:
» Embarrassing Injuries
scene: doctor's surgery
doctor: how did it happen?
me: I caught it in my zip.
doctor: looks like teeth marks to me.
(Fri 3rd Sep 2004, 17:14,
More
)