Profile for iwannabeabonobo has been buying lots of gadgets this weekend:
a member for 18 years, 7 months and 27 days
has posted 1231 messages on the main board
has posted 3 messages on the talk board
has posted 0 messages on the links board
has posted 5 stories and 0 replies on question of the week
They liked 6 pictures, 0 links, 0 talk posts, and 18 qotw answers.
Profile Info:
Hello!
I live in York (and Liverpool, but that's a long story). I'm 36 (though look far younger*), and I'm a self-employed Training Consultant. My email, in case anyone wants me for some random reason is jasew AT freenet DOT co DOT uk
In case you don't know what a bonobo is, this is a bonobo....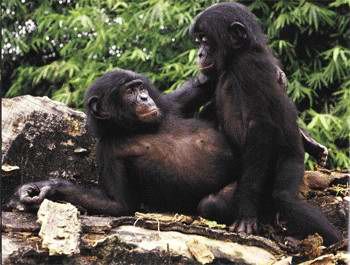 Why do I wanna be one? Well, if I told you there were the most highly sexed of all animals, and only break from shagging for a spot of oral and a quick fwap, I think you'd understand.
What a life eh?? Bastards!
This is me by the way. A very well rounded individual...
And as if I didn't know already:




Which ABBA member are you ?

This pointless quiz was made by TMO
And finally...
Which Horrible Affliction are you?
A Rum and Monkey disease.
*May not be true
Recent front page messages:


none

Best answers to questions:





read all their answers]