Profile for KingLawrence:
a member for 16 years, 5 months and 24 days
has posted 334 messages on the main board
(of which 1 have appeared on the front page)
has posted 0 messages on the talk board
has posted 22 messages on the links board
(including 4 links)
has posted 2 stories and 0 replies on question of the week
They liked 43 pictures, 2 links, 0 talk posts, and 0 qotw answers.
Profile Info:
Hello there, I'm Lawrence.
I admit that I don't post here regularly enough.
Recent front page messages:
Hmmm...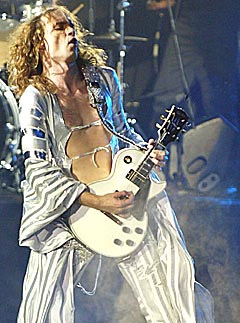 Woooooo! First FP! Thanks alot!
www.nolice.tk
:D
(Wed 17th Nov 2004, 11:39,
More
)
Best answers to questions:
» You're a moviestar baby
Songs of Praise
When I was very young, on holiday in Dorset, I happend to walk past the camera whilst they were filming 'Songs of Praise'
(Thu 18th Nov 2004, 12:29,
More
)
» Singing the wrong words
From 'Who Built The Ark' (Old School Hymn)
A line of the song is 'who made hyenas laugh?'.
Being a young child, I assumed that 'hyenas' was someone like a great discover or something, maybe greek. heh.
(Sat 29th Jan 2005, 22:12,
More
)