Profile for Mark X:
a member for 20 years, 3 months and 26 days
has posted 97 messages on the main board
(of which 3 have appeared on the front page)
has posted 0 messages on the talk board
has posted 0 messages on the links board
has posted 0 stories and 0 replies on question of the week
They liked 0 pictures, 0 links, 0 talk posts, and 0 qotw answers.
Profile Info:
"I couldn't believe it. I had done it. Three years of almost complete isolation, countless pieces of cutlery, no end of dirt dispersed around the yard, but finally I had acheived my aim. I had tunnelled out of the camp. As of today, the 7th of April 1946, I, Lt Dennis Unobservant, was free. Hmm. Seems quiet."
Hello! Visit
Xbollox.com
for all of your rarely-updated-videogaming-site needs. Plus, with new Family Guy Uncovered edit-listings.
"Bugger."
Recent front page messages:
Kittens and manga!
Can it get much cuter?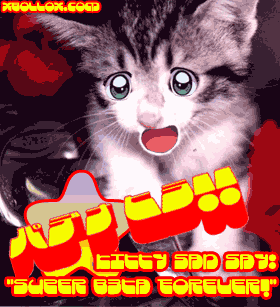 (Sat 20th Jul 2002, 19:11,
More
)
After retiring from evildoing
Skeletor opened up a family restaurant in the US.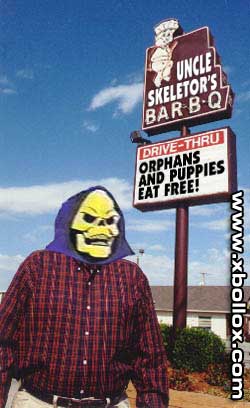 (Fri 21st Jun 2002, 13:36,
More
)
The Queen returns to her German heritage
(Mon 3rd Jun 2002, 14:57,
More
)
Best answers to questions:
none