Profile for Jabberwoc:
a member for 15 years, 11 months and 30 days
it's my b3ta birthday in 1 day
has posted 11911 messages on the main board
(of which 3 have appeared on the front page)
has posted 49 messages on the talk board
has posted 4576 messages on the links board
(including 499 links)
has posted 138 stories and 213 replies on question of the week
They liked 5833 pictures, 2083 links, 1 talk posts, and 139 qotw answers. [RSS feed]
Profile Info:
FP-IST.
FRONT PAGE EXPERT.
TEACHER OF FRONT PAGE TECHNIQUES.
FRONT PAGE LORD.
BOOK "HOW TO FRONT PAGE" AVAILABLE IN ALL GOOD BOOK SHOPS.
PRIVATE FRONT PAGE LESSONS.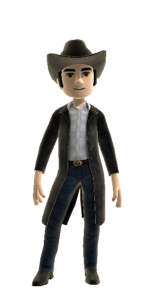 Xbox Gamertag: Sgt Beanpod.
I'm shite at Call of Duty:Ghosts but if you want an idiot to run across open ground for you, I'm in.
DORSET based photographer.
DORSET, ENGLAND, 50, male, old enough to know better.
Pig Nonsense. The book what I wrote.
Recent front page messages:




Best answers to questions:





read all their answers]