Profile for Mekon74:
a member for 12 years, 1 month and 15 days
has posted 9 messages on the main board
(of which 2 have appeared on the front page)
has posted 0 messages on the talk board
has posted 0 messages on the links board
has posted 1 stories and 0 replies on question of the week
They liked 2 pictures, 0 links, 0 talk posts, and 0 qotw answers.
Profile Info:
none
Recent front page messages:
Mug o' Jugs
The best silly packaging I designed in the last month.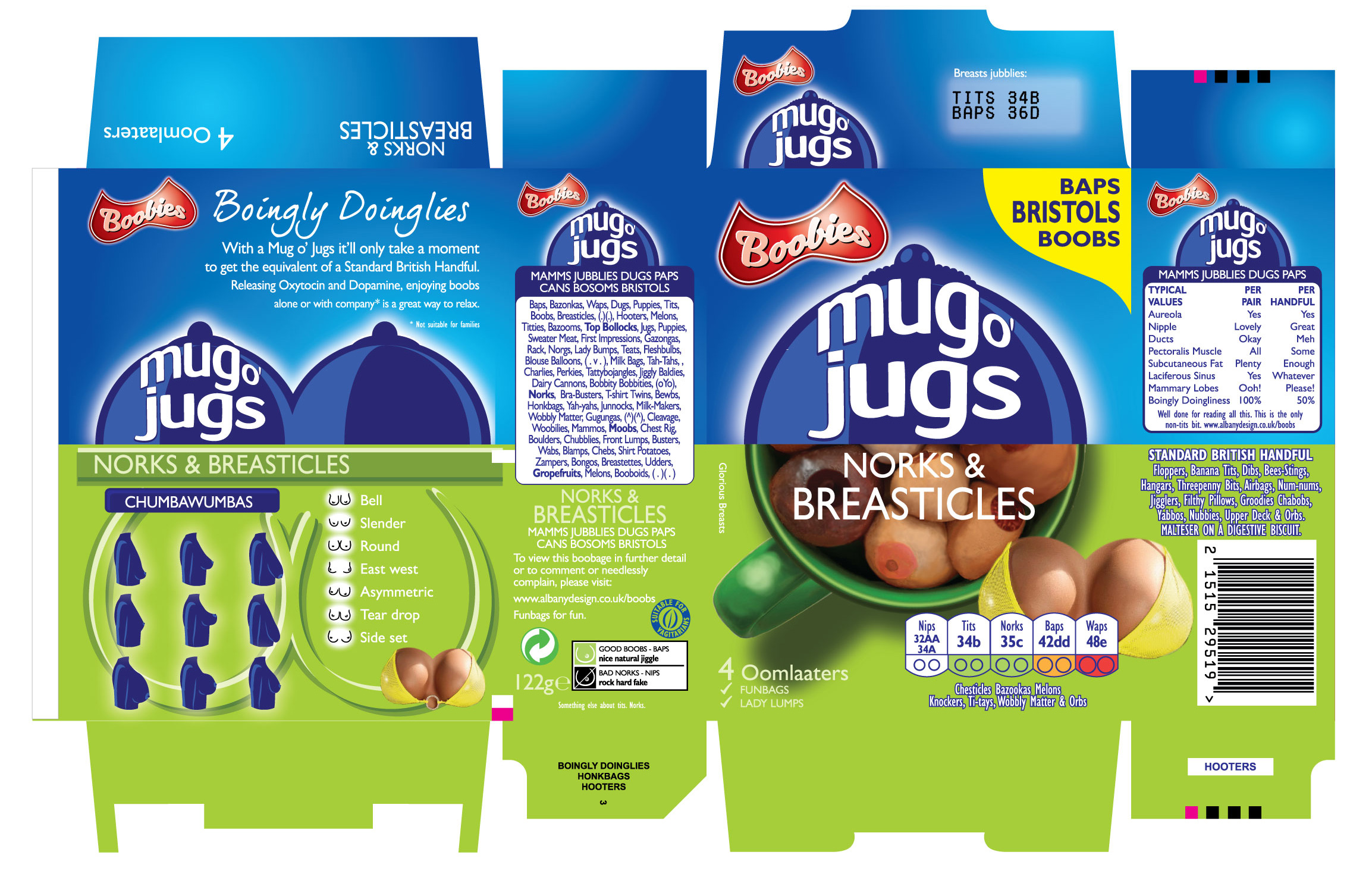 Click for bigger (1087 kb)
(Thu 27th Aug 2020, 17:13,
More
)
Rude Fireworks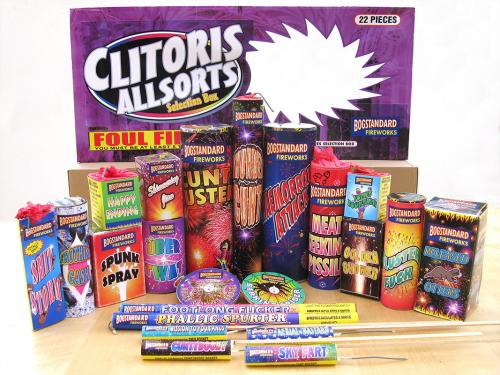 Click for bigger (323 kb)
I've spent the last week making new labels for a box of Fireworks. I hope my fellow b3tans find them as amusing as I do. In case you can't read them, here are the names:
1. VOMIT FOUNTAIN
2. SPUNK SPRAY
3. SHIMMERING JISM
4. SHIT STORM
5. HAPPY ENDING
6. CUNT BUSTER
7. HAEMORROID ATTACK
8. MEAT SEEKING PISSILE
9. RELEASED OTTERS
10. CLUSTER FUCK
11. GOLDEN SHOWER
12. UBER TWAT
13. THUNDER CUNT
14. FROTHING GASH
16. BARKING SPIDER
17. PHALLIC SPURTER
18. FOOTLONG FUCKER
19. SKY FART
20. MISSION TO YOUR ANUS
21. AERIAL BASTARD
22. CUNTYBOOBY
(Sun 21st Oct 2012, 20:29,
More
)
Best answers to questions:
» Dressing Up
As well as making sweary fireworks, I love fancy dress. Fancy dress is THE best way to go out drinking. I love it. Hence the few too many photos I'm going to share... (Sorry)
I won the title "King Zombie" in 2010 for this OAP zombie.
In 2009 I won "Most Original Zombie" for this:
I made a bunch of these in 2009 and have had fun in several places with them:
We made the hats, belts, trousers and bags for these and they were a lot of fun this year.
Here are some Roman costumes we made a few years ago:
Here's me in a number of my costumes I've made, adapted or bought etc:
A better selection of more or less the same thing here:
flic.kr/s/aHsjAPuqto
The current project (although on hold) is a contemporary space suit. Unfortunately I don't find it easy at all and I have no idea of and when I'll ever finish that(!)
(Thu 25th Oct 2012, 20:17,
More
)