Profile for mountainloz:
a member for 20 years, 5 months and 26 days
has posted 3506 messages on the main board
(of which 4 have appeared on the front page)
has posted 0 messages on the talk board
has posted 1 messages on the links board
has posted 4 stories and 0 replies on question of the week
They liked 7 pictures, 1 links, 0 talk posts, and 2 qotw answers.
Profile Info:
b3ta.com
Hi all,
I'm 32,live near Blackpool,
I'm not new to this photoshopping anymore (or uleading i think I'd have to call it?) *edit* yay i now got tattyswap
I'm a trade sales assistant, and a mountainbiker (hence the name)
and have become addicted and totally dependant on b3ta message board :)
Grunge! You're all about the music and would even
turn your back on fame just to stay true to
your roots... You reached your high in the
early '90s, but you're still making some good
stuff! Keep rocking!
What genre of rock are you?
brought to you by
Quizilla
You Are 27 Years Old


Under 12: You are a kid at heart. You still have an optimistic life view - and you look at the world with awe.



13-19: You are a teenager at heart. You question authority and are still trying to find your place in this world.



20-29: You are a twentysomething at heart. You feel excited about what's to come... love, work, and new experiences.



30-39: You are a thirtysomething at heart. You've had a taste of success and true love, but you want more!



40+: You are a mature adult. You've been through most of the ups and downs of life already. Now you get to sit back and relax.

Your Kissing Purity Score: 37% Pure


You're not one to kiss and tell...



But word is, you kiss pretty well.



Me



southparkerized me at the beach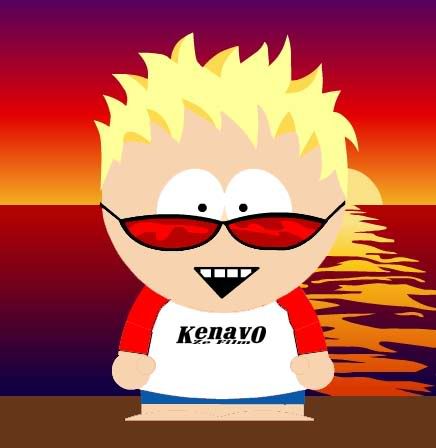 Me on the green at Lythams 'last night of the proms', lotsa beers and a bit of sunburn :)



Me in my garden at about 3am, in the summer (with mates nick and sean)



I Liked this one



Purple is NOT a crime

Recent front page messages:
Best answers to questions: