Profile for prodigy69:
Profile Info:
I'm from the land where the haggis roam free
Graphic designer desperately looking for a job
I suffer from skull fucking headaches brought on by spacking/flashing images.
I guess I can't stop you from posting them, but think about the b3tans that suffer because of them :(
born: 29/12/
Website: www.prodigy69.co.uk
[prodigy69.co.uk]
on June 1st 2012 I stumbled across a StockImage website
that had (all?) the Smug B*stard meme images
you can find a link to 55 of the smuggest images here
http://b3ta.com/board/10779728
I also had a mysterious tweet sent to me
"Smug's balcony is at Alsterglacis 7, 20354 Hamburg, looking SE. An hour well spent. Can't post on b3ta #lurker"
https://maps.google.co.uk/maps?hl=en&safe=off&q=Alsterglacis+7,+20354+Hamburg&ie=UTF-8&hq=&hnear=0x47b18f226d12f469:0x7e18d5362bd36694,Alsterglacis+7,+D-20354+Hamburg,+Germany&gl=uk&ei=be3IT_SjAYXc8gPfucjXDw&oi=geocode_result&sqi=2&ved=0CAgQ8gEwAA
e.mail: prodigy69[at]blueyonder[dot]co[dot]uk
Msn: prod1gy69@msn.com ~ add me - tell me who you are - don't be a weird stalker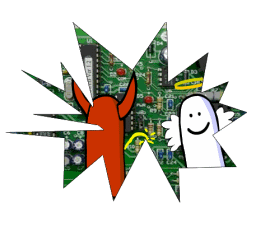 if you'd like to contact me or give me loads of cash for work drop me a line :)
What people have said about prodigy69
You're like the Chris Moyles of b3ta.
Not funny, a bit thick, a nasty little cunt and yet inexplicably popular. - Mr Eraserhead
B3ta Prayer
Magic Donkey, who art on B3ta,
hallowed be thy bray.
Thy Mods come,
thy newsletter be done,
on /board as it is in /talk
Give us this day our daily board stats.
And forgive us our trollings,
as we forgive those who troll against us.
And lead us not into 4chan,
but deliver us from the gay shift.
For thine is the fp, the modpowers and the glory. for ever and ever. EEH-OORRRR!
By We are the lemon. Chapter:3:16
Mr. Happy toast Zombied me
MrSparkys The Invisible Game No.8+9+11 winners star :)
http://img119.imageshack.us/img119/1125/dtflotd6uw.gif
http://b3ta.com/board/5957243
my tribute to a nice chap
used one of nikon fella's photos..r.i.p. meester
we'll all miss you
http://b3ta.com/board/7709186
r.i.p. Jessie we'll all miss you and your lovely comments and support :)x
In a Past Life...


You Were: A Blind Assassin.



Where You Lived: Ukraine.



How You Died: Killed in Battle.

Recent front page messages:











Best answers to questions:





read all their answers]