Home » Messageboard » Message 11255661
(
Thread
)

And here's a non-animated version of my face.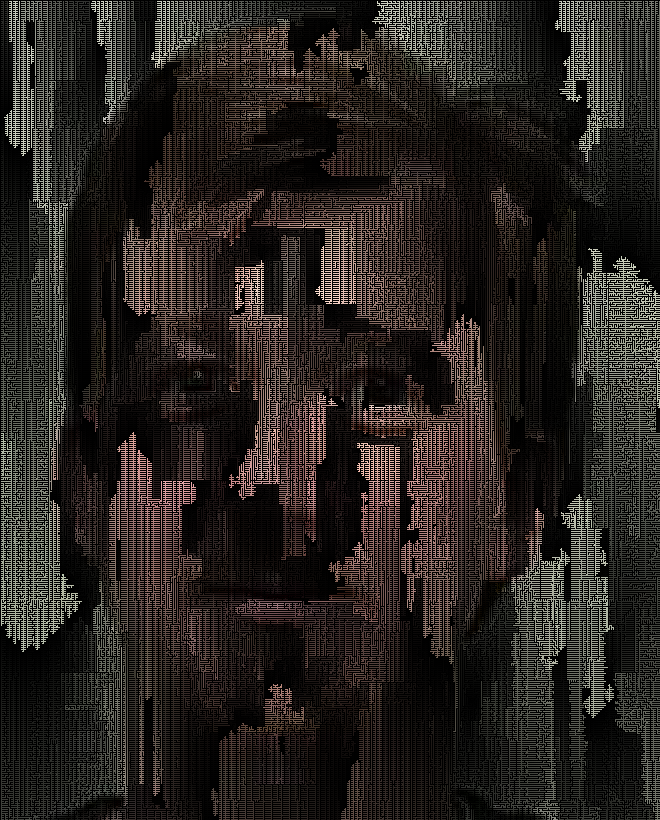 I like the high density, but the triangle color wave form causes the mach bands, still I like the haunting way it appears computers would see things like humans.
( , Wed 16 May 2018, 5:52,
archived
)

Always a pleasure to meet your acquaintance my dear Pedro.
For an absolute bore, check out my home page (on a desktop pls) and use arrow keys to move around. I'm working on "Jet mode" but the camera keeps getting lost and floating around bites compared to mingling with the jumpy happy users. OK, I gush. It's supposed to be a Net Neutrality diorama showing happy users going from site to site. It's top non-port internet sites ranked by Alexa. Enough pthbbbth.
zettix.com
( , Wed 16 May 2018, 16:19,
archived
)