Home » Messageboard » Caricatures » Message 9120507
(
Thread
)

Pearoast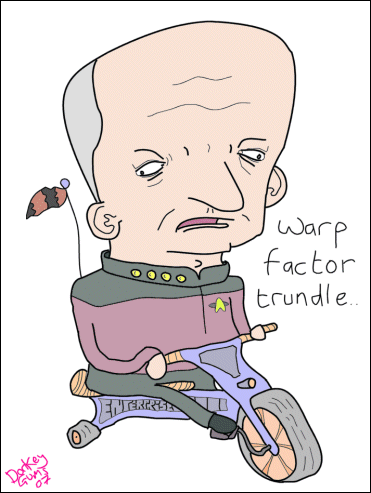 From the
Caricatures
challenge. See all
279 entries
(closed)
( , Fri 23 Jan 2009, 11:28,
archived
)

Extras made me change how I saw Patrick Stewart
I decide that I want to see them naked, and then suddenly their clothes disappear.. but I've already seen everything.

I thought it was weird that he never got his Kirk on with the green alien women. I always thought he was gay.
( , Sat 24 Jan 2009, 9:09,
archived
)