Profile for Parmesan:
Profile Info:
Married to the most fantastic female in the known universe(tm), Parmesan disguises his superpowers by writing for a renowned environmental business and policy journal.
However, at night, he is:
Just the same!
Haha! Mwooohahaha! Hahahaha!
Key superpowers: Knowledge of pointless facts, cake baking
Vulnerabilities: Slight limp.
Claim to fame: Appeared on University Challenge. He heard Jeremy Paxman say, "Fuck off."
That's him on the left.
Rest of my photos
Click for biggosity.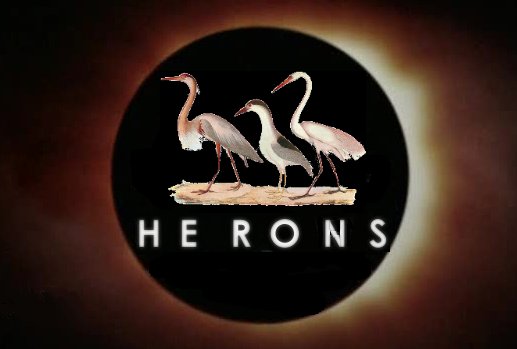 With regard to
this
:
Last.fm Recent tracks: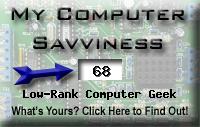 Which File Extension are You?
The Dante's Inferno Test has banished you to the Sixth Level of Hell - The City of Dis!
Here is how you matched up against all the levels:
Take the Dante's Inferno Test
You Are 34% Evil


A bit of evil lurks in your heart, but you hide it well.

In some ways, you are the most dangerous kind of evil.

26
Created by
OnePlusYou
The Slow Dancer
Deliberate Gentle Love Dreamer (
DGLD

)
Steady, reliable, and cradling her tenderly. Take a deep breath, and let it out real easy...you are
The Slow Dancer
Your focus is love, not sex, and for your age, you have average experience. But you're a great, thoughtful guy, and your love life improves every year. There's also a powerful elimination process working in your favor: most Playboy types get stuck raising unwanted kids before you even
begin
settling down. The women left over will be hot and yours. Your
ideal woman
is someone intimate, intelligent, and very supportive. While you're not exactly the life of the party, you do thrive in small groups of smart people. Your circle of friends is extra tight and it's HIGHLY likely they're just like you. You appreciate symmetry in relationships.
Your exact male opposite:
The Hornivore
Random Brutal Sex Master
Always avoid:
The Battleaxe (DBLM)
Consider:
The Maid of Honor (DGLM), The Sonnet (DGLD)
Link: The Online Dating Persona Test @ OkCupid - free online dating.
Recent front page messages:


none

Best answers to questions:





read all their answers]