Profile for bilbobarneybobs:
Profile Info:
http://www.lnrgraphics.co.uk
Bloody hell! I've only been here for six bloody years now!!
FORENSIC GARDENING!!!!!!!
I am now a qualified Forensic Gardener
thanks to OriginalSteve for the badge
Also, check out my Freelance Graphic Design Site




Buy Panic Man Tee Shirts at my cafe press store. CLICK HERE



As Reviewed by Sonic Broom:

Bilbobarneybobs - The Picturedome, 14/06/07

Intense, brooding, gloomy. These are all words that bear no relevance to the turbo-charged superfunk of what fans affectionately call the Triple-B, and tonight's brash display of colours, costumes and tunes so good they could drop a horse at twenty paces just confirms that Triple-B is here to stay.

Crowd favourite, "Ain't Nuttin' But A Duck Thang" threatens to implode the veune - a special one off homecoming gig. By the time we reach the giddy heights of "Supa-Broam" its as if the technicolour sherbet dip of badass funk has taken over the world.

Catch this while you can, and bring some sunglasses.




New, Special Offer - I now do actual Painted Portrait commissions of my fellow wonderful b3tans:

Comrade Weasel and General Ivesb:




now with added Mrs Trellis: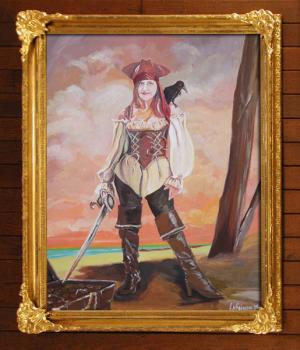 Click for bigger (81KB)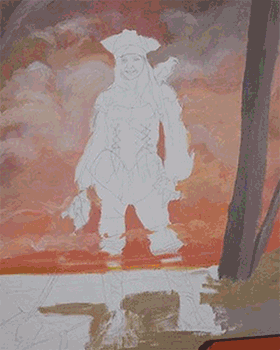 Gaz me if you're interested.

member of



with weetobix


BY JOVE! This pic won Zoo's Jpeg of the Week in April 2007! I'm




Founding member:





The club is a loose amalgam of people in serious danger of losing their jobs/failing their studies/being evicted from their house/being sectioned for yiffing at squirrels with tits. We help people come to terms with their b3ta addiction and through sessions of electro-shock-therapy, mood altering drugs, psychotherapy and psychoanalysis aid b3tans on their journey to b3tan-pendance.

Although controversially seen as a government plot to undermine the sterling work of b3ta and the community of work shy design and media ponces who frequent it, the B.A.C is actually an effort to foster a supportive environment for all b3tans to allow them to productively deal with their unhealthy dependence. Rather than being a shady and effective government agency, it is more of a poorly lit and ineffective talking shop. It is a great way to meet emotionally unstable women.

The Lovely Brain_Error
made this for me. She's the girlfriend of the ever so slightly scary wastedindustry






I turned into Spock for Shatmas



Hello and Welcome to my Profile. Thankyou for visiting.
My real name is Lee and I'm a 32 year old bloke living in Huddersfield. I am a Graphic Designer working for an Exhibitions company in Leeds, hence I can play with Photoshop all day without recourse.

BTW I don't ever want to be sent to Hull, as I lived there for 3 years whilst being a Graphic Design Degree slacker at the formally known University of Humberside

I think I have a serious b3ta addiction, as I just love making images. I am a huge fan of Sequential Art and all things Jolly Jack in general

My twin brother Milknosugar hasn't made me anything for my profile, the lazy git

bAlong with myself, Mediocre, Wasp Box, Thor and Droog are all members of the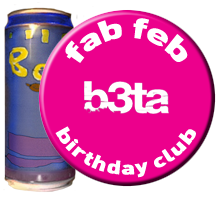 I'm a proud member of the Apple Underground Anarchy Group.


Logo made by niceandwarmandhot. Join us!



Founding members:

bilbobarneybobs (Caretaker Chairperson)

niceandwarmandhot (Lunch Monitor and Substitute Caretaker Chairperson)

Spenface (Chief Armoury Officer)

Woodgie (Official Mac Guru ?)



Officers:

Thor_sonofodin (Platoon Leader)

SugarSpunSister

ives_b (2nd Lieutenant)

mictoboy



the_invisible_cow


Ms Scunner - Chief Petty Officer in charge of replenishing Jaffa Cakes


Droog (Head Prefect),

Dr Loris (Pathfinder)



This, I believe, Is my first ever b3ta post. It's the oldest result the search brings up, but it's dated Jan 2005, so I must have lurked for a few months, can't remember now:

I lost my arm in a freak accident with an electric plane - this is Happy Toast's rendition of the incident:




latest painting:




MSN bilbobarneybobs@hotmail (dot) co.uk

This many people haved viewed my profile (including me)


Free Counter
I got Zombie-fied by happy toast
Ironman Tetsuo made this rather wonderful set of dolls which features me (I'm bottom right)
Yay! The wonderful Pachey illustrated my name!


in vino veritas made this for me:




Grey matter made this:

Paintings:
------------------------------


------------------------------


------------------------------

Recent front page messages:
Best answers to questions: