Profile for enceladus:
Profile Info:
Hello. I'm Richard. I'm an English teacher, so I have to resist the urge to spring into pedantic action at the first sign of a crime against spelling or a misplaced apostrophe. See me.
After a hard day at the whiteboard, enduring the company of peurile adolescents who think that the knob-gag is the highest form of humour, I enjoy nothing more than the company of sane, witty, mature conversationalists who enjoy discussing literature and the arts.
But still I come back to b3ta.
This is me, enjoying a manly drink on a Thai beach. Tartan tablecloths are very fashionable in the Orient.
Apparently, I'm going to look like
Anthony Gormley
soon
A cool tag by the friendly Fiend. I am so street it hurts:

(click for biggie)
A mind-bending ambigram by the exceptionally pleasant flatfrog:
A few posts:
Run, Cary, run!!
This was for the 'update Gladiators' competition...plus topicalols
I got a bit carried away for the 'recreate a famous work of art using everyday objects' competition: Magritte, Picasso, Dali, Hirst and Hiroshige got the treatment. But you would have known that anyway, you cultured thing...
Pasanonic dashed off this delightful take on my floor-dove, the swine: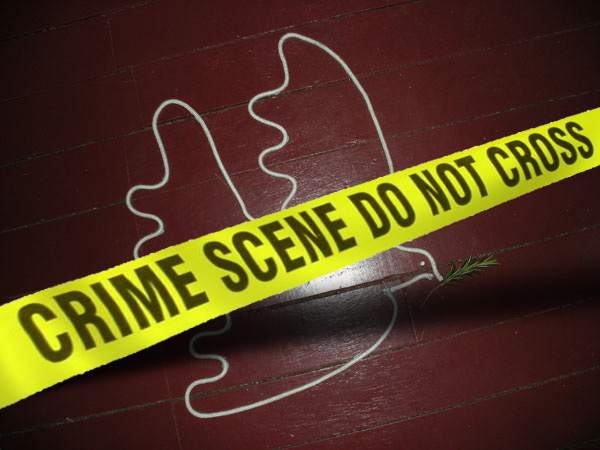 One of my bananas went feral:
Another one thinks he's Hitler...
Olympic mascots...

Not another syndrome...
Attention students: buying a year's supply of food has just got a lot easier and cheaper...
An animated album cover:
Twitter ye not...

Not surprised they lost. Their 'message' was a bit confusing.

Heston's gone too far this time...

Lean beef, of course...
Couldn't fit Sedaka in...
Adverts fall into nine distinct categories when you think about it...

Odd Jobs in the toilet again....
Ed Balls. Crazy name, crazy guy...
More Balls...

A baa chart...
The Bible sells advertising space...
Rupert has a bad trip...
Oh, Pooh...





I don't normally do badges, but this was a lovely moment: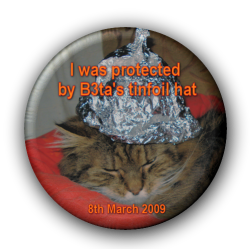 (by the splendid HappyToast...)

Have a look



...and a goatse to finish with. Sorry.

Here's a scary video what I made in Thailand of a fly getting revenge on a spider (it's actually a wasp that paralyses its eight-legged victim and then lays lots of eggs. The little darlings then hatch and enjoy a tasty breakfast. Nice...)
predator vs prey
Recent front page messages:
Best answers to questions: