Home » Messageboard » Opposite TV » Message 11325132

Boring!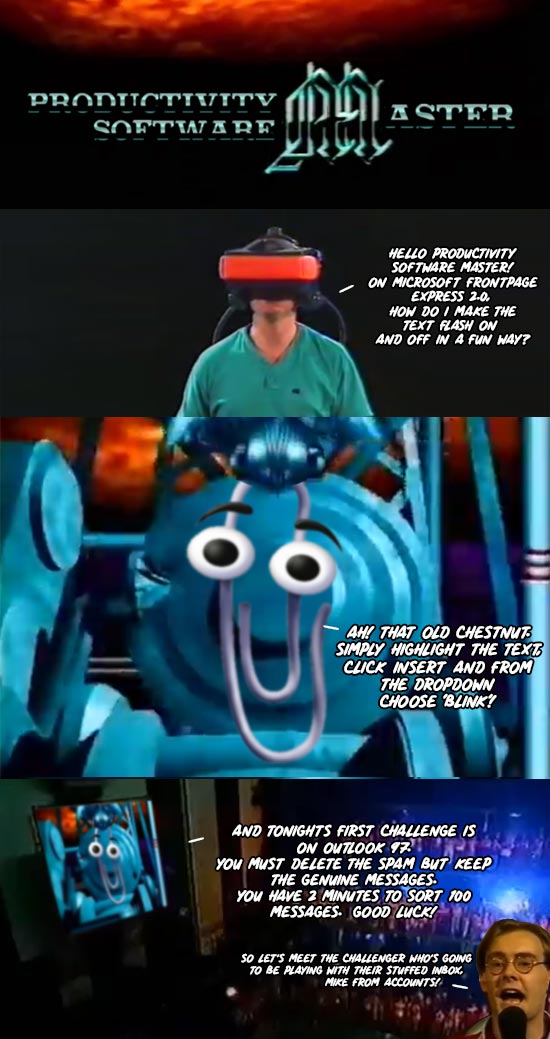 From the
Opposite TV
challenge. See all
67 entries
(open)
( , Sun 13 Sep 2020, 18:09,
archived
)

Dave Perry from admin nicked a load of stationery on his way out
( , Sun 13 Sep 2020, 22:00,
archived
)

Just watched the clip which I've never seen before, so I'm changing my comment to 'lol'
Dave owns a tattoo parlor now apparently. I bet he owns some cool swords too, and maybe a pet snake.
I don't think I remembered Dominic Diamond being that much of a cunt either.
( , Mon 14 Sep 2020, 4:22,
archived
)