Home » Image Challenge » Crap 80s Computer Games
[Suggest a different challenge]

Crap 80s Computer Games
(This challenge is now closed)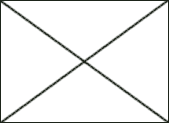 Here's your chance to get something on TV. Make us a 5 second demo of a Crap 80s Computer Game and TVs Look Around You may use it in a comedy sketch.
Read the full instructions
. Huzzah.
(Thu 4 Nov 2004, 14:42)

i'm too late for the compo too, but never mind...
flash version here
( , Wed 17 Nov 2004, 9:54,
More
)

was bored yesterday
so mashed up a crap 80s computer game entry. Then my PC crashed in a spectacular way and I've missed the boat. Just as well it's toss.

click for largeness
( , Wed 17 Nov 2004, 9:26,
More
)