Home » Image Challenge » Make Everything Posh
[Suggest a different challenge]

Make Everything Posh
(This challenge is now closed)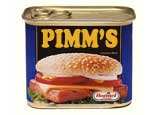 What with Royal Ascot and Wimbledon, the papers are full of photos of posh people doing posh things. But why should posh people get all the fun? We say make everything posher.
( , Wed 24 Jun 2009, 19:13)

M C Posher in da hooooouse!
( , Wed 1 Jul 2009, 16:14,
More
)

Can I have a P please Bob?
I apologise for the poor quality artwork, but wanted to rush it out before the challenge ended.
( , Wed 1 Jul 2009, 15:58,
More
)