Rubbish Towns
I once went to Basildon. It was closed, I got chased by a bunch of knuckle-dragged yobs until I was lost in a maze of concrete alleyways and got food poisoning off pie. Tell us about the awful places you've visited or have your home.
Thanks to SpankyHanky for the suggestion
( , Thu 29 Oct 2009, 11:07)
« Go Back

Drigg, Cumbria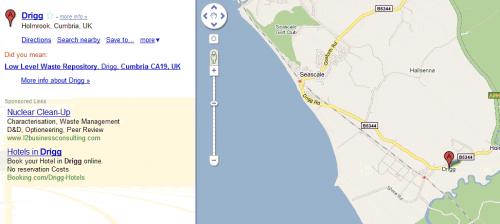 Click for bigger (25 kb)
I went here one Sunday. It was closed. I did a search on Google Maps. Check it out, it tells you all you need to know.
( , Thu 29 Oct 2009, 11:55,
Reply
)
« Go Back