Profile for Far Out Slave:
Profile Info:
Anyone looking to make chavs work for their living, use http://www.theyworkforyou.com/ to contact your MPs and force the government to get healthy chavs on the dole to perform community service while they "job seek"
Something done for me by
printmeister
Carrots rapid fired from hatted bunnygirl's mimsy
- not pictured: the rabbit girl or hat.
I was awarded
for eating:
a mix of vegetarian indian cuisine (samosas and deap fried lovelyness :D) and a cheese and pickle sarny with toffee cake, penguin, doritos and indian sweets.
Thank you Duke of Prunes!!
I am now officially Captain's assistant's slave's crevice scrubber on the pearl necklace under Captain Wow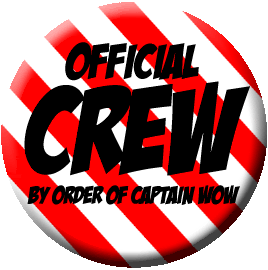 Recent front page messages:


none

Best answers to questions:





read all their answers]