More Terrible Hotels
Actually paid to sleep somewhere that turned out to be less compfy, private or clean than the bench in the park outside? Tell us all about it.
Or perhaps you'd like to boast about getting upgraded to a sea-view suite next door to Stevie Wonder, like my colleague keeps doing? Over and over...
( , Thu 27 Nov 2014, 9:36)
« Go Back

Pearoast - The Easy Hotel
I think the picture says it all really. Basic is fine, but this is probably not conducive to a good night's sleep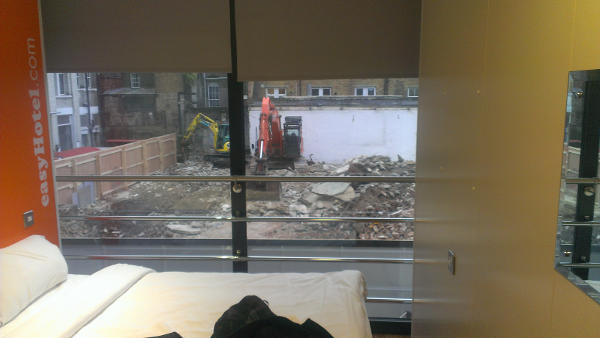 ( , Fri 28 Nov 2014, 13:05,
2 replies
)

oh no, construction in a big city. working 24 hours were they? by the empty cabs in the excavators I bet not.
( , Fri 28 Nov 2014, 13:21,
closed
)
« Go Back