Fantasists
Eddie Spunkbubble says: I used to know a sad case who fancied himself as a bit of a 007 and bragged that he always carried a loaded 9mm pistol in his attache case "just in case". Overheard by an off-duty copper, he was asked to make good on his claim. A packed lunch, red face and a stern warning "not to act the twat" and he never did it again. Tell us of Walter Mitty types.
( , Thu 5 Jun 2014, 11:40)
« Go Back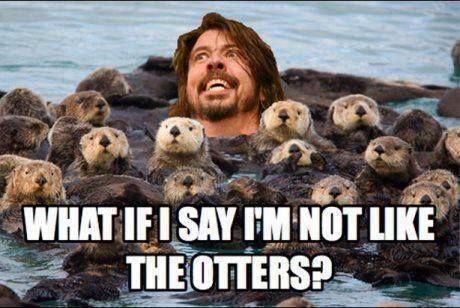 ( , Tue 10 Jun 2014, 18:01,
5 replies
)

This should win. Because CLEARLY Dave Grohl is the most otter-like human on the face of the planet.
So him pretending he's not makes him a bigger fantasist than EdsMeds.
Grohldamnit I'm drunk tonight.
( , Tue 10 Jun 2014, 23:44,
closed
)
« Go Back