Social Media Meltdowns
Ever said something you've regretted on the internet? Seen somebody make an arse of themselves? Know somebody who posts first and asks questions later? Dob them in to us, the internet police. (We last did this five years ago before Twitter, LinkedIn and Facebook really took off, so now's the time for an update)
Thanks to Benny Blanco from the Bronx for the suggestion
( , Thu 20 Jun 2013, 15:00)
« Go Back

3rd rate anonymous coward here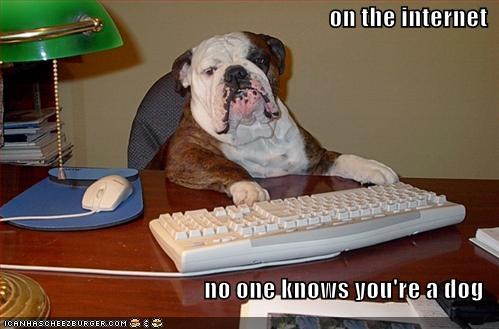 So why would you wanna tell anyone?
Twitter is for kids and mouth-breathers
In my day we didn't have Facebook we had CB radio. No-one used real names on CB so why anyone would wanna use there real name on here is beyond me. It's just asking for trouble.
What happens at Pontins should stay at Pontins
.
( , Thu 20 Jun 2013, 15:17,
1 reply
)

I've decided, inspired by this mention of CB radio, that I'm going to start referring to myself as A Vagabond when on the 'phone.
( , Fri 21 Jun 2013, 12:19,
closed
)
« Go Back