"You're doing it wrong"
Chthonic confesses: "Only last year did I discover why the lids of things in tubes have a recessed pointy bit built into them." Tell us about the facepalm moment when you realised you were doing something wrong.
( , Thu 15 Jul 2010, 13:23)
« Go Back

Imagine a teacher tells you he always wears a condom while teaching.
Technically better than the alternative, but someone's doing their job wrong...
From: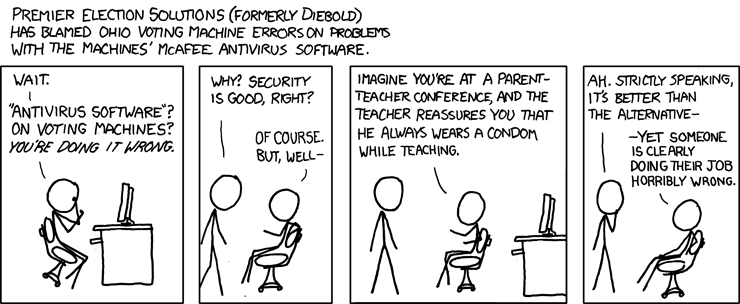 ( , Tue 20 Jul 2010, 11:35,
2 replies
)

I like how you've trailed the punchline here, in order to make the joke funnier.
( , Tue 20 Jul 2010, 16:46,
closed
)

!!!
I have
always
thought this! You expressed it much more cogently than I, however. Thanx.
( , Tue 20 Jul 2010, 18:17,
closed
)
« Go Back